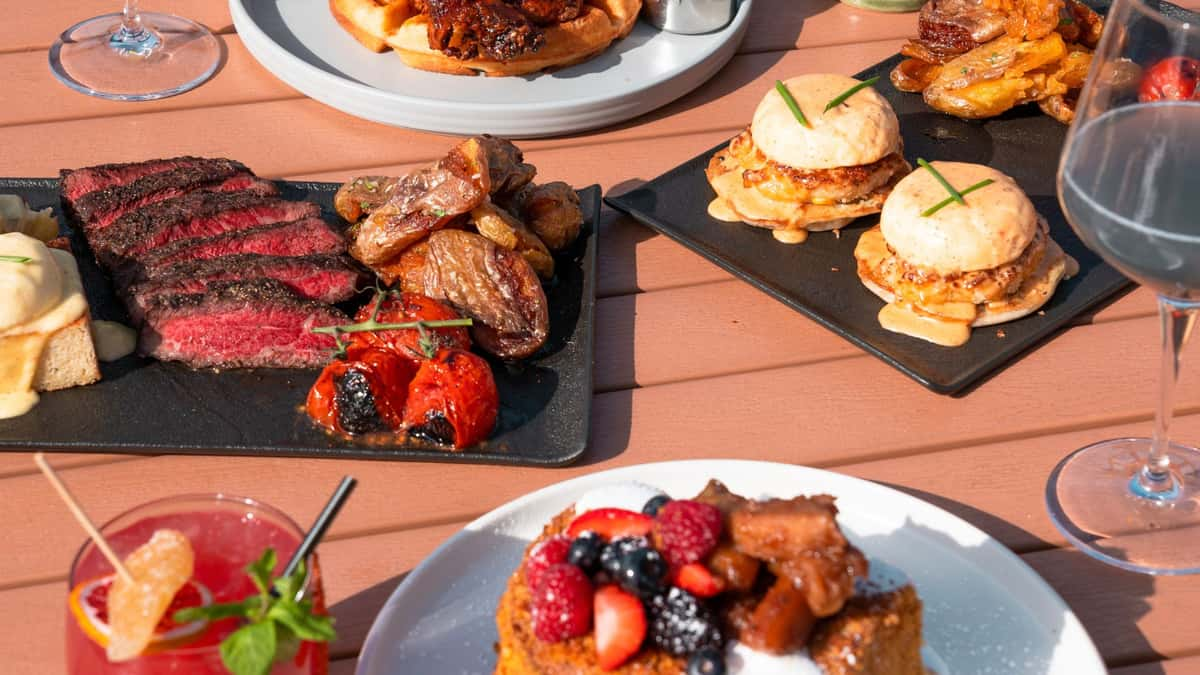 EASTER EXPERIENCE 2023
EASTER EXPERIENCE 2023
Spend this Easter with your peeps enjoying our Four-Course Brunch or A La Carte Dinner with stunning views of the San Gabriel Valley.
Sunday, April 9
Brunch 10AM - 4PM
Adults $60 | Children $25 | Bottomless Mimosas $24
A la Carte Dinner 5:30PM - 9PM
*NO Brunch Buffet
Enjoy our Four-Course Brunch menu featuring:
First Course: shared with the table
A festive platter featuring Chilled Seafood choices, Charcuterie offerings, Applewood Smoked Country Ham, and more.
Second Course: shared for the table
Baby Kale and Strawberry Salad
Third Course: choice of one main entrée per person
Crab Cake Benedict
Steak & Eggs Benedict: choice of Hanger Steak or Flat Iron
Lobster Benedict
Fried Chicken & Waffle
French Toast
Seafood Pasta
Icelandic Salmon
Fourth Course: shared with the table
Showstopper Dessert Platter with Crème Brûlée, Easter Eggs, Carrot Cake with Buttercream & Caramel Rum Sauce, Dulce de Leche Cream Puffs, and more.
Bottomless Mimosas (+$24) - Dragon Fruit Watermelon, Fresh Cucumber Mint, Pineapple Jalapeño.
*Cancellation Policy: We require a credit card to hold your reservation. We do not charge your credit card at the time of booking. If you are a no-show or cancel your reservation within 24 hours, we will charge $15 per person to the card saved at the time of reservation. Tax and gratuity are not included. This is not a buffet and the A la carte menu will not be available during Brunch. We DO NOT guarantee seating for a specific area/table/patio and you may have to wait past your reservation time for your desired table.